Group Therapy
David Eshleman, LMFT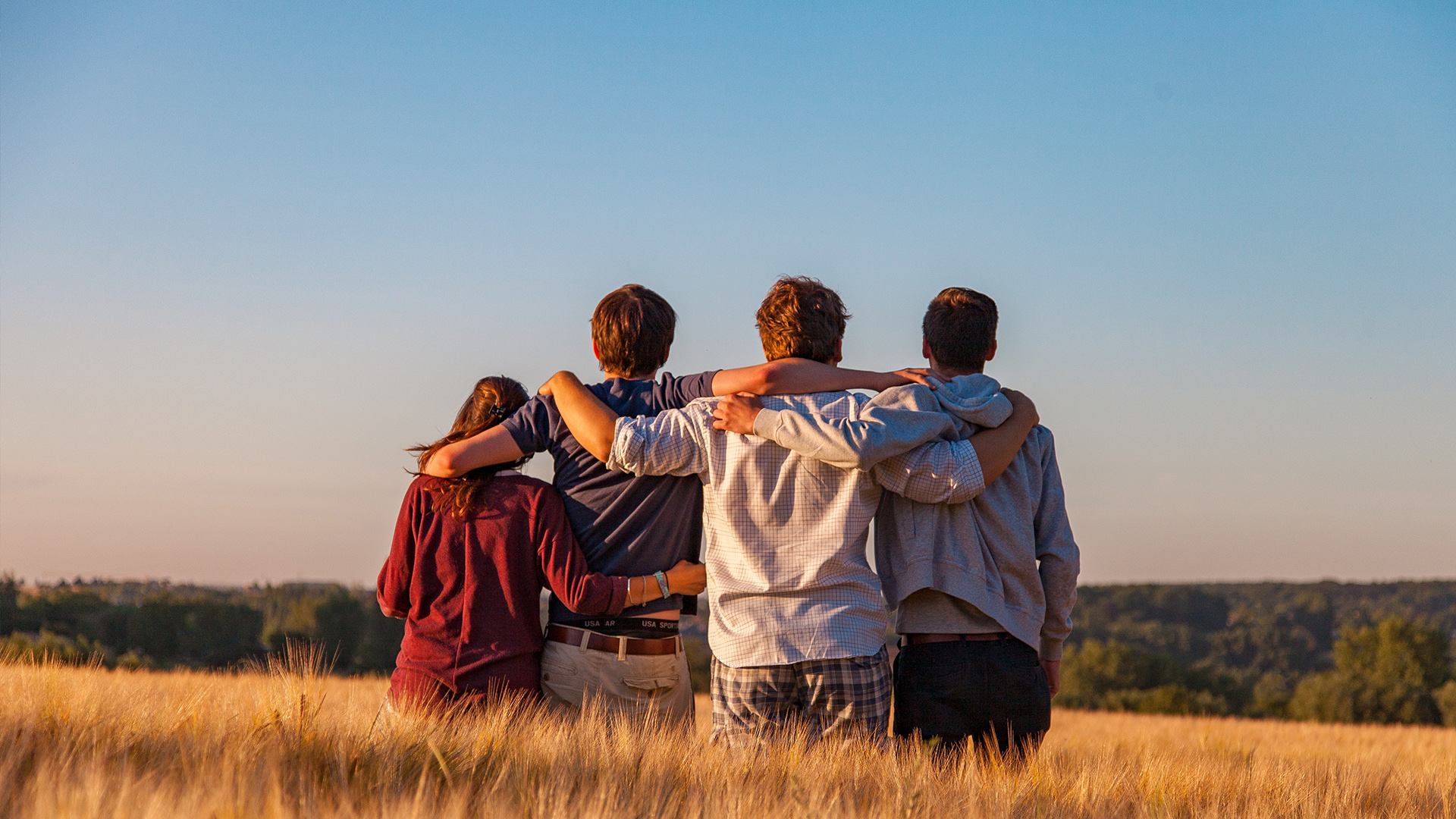 "We're allowed to affect each other, we're interconnected beings afterall."
explore my group and class offerings
In our fast-paced and interconnected world, where, ironically it's easier to feel more alone and isolated every day, it is essential to recognize the necessity and value of deep, authentic relationship.  The need for this mutual interconnectedness of our minds, bodies, and spirits is like food and water when  seeking healing and growth.
Holistic group therapy and support groups provide a unique and comprehensive approach to wellness, acknowledging that our well-being encompasses more than just our mental health. By integrating various aspects of our being, including emotional, physical, and spiritual dimensions, we can embark on a journey of holistic healing and self-discovery.
In these nurturing group settings, individuals come together to share their stories, struggles, and triumphs, knowing that they are part of a supportive community that embraces the whole person. Through open and compassionate dialogue, we explore the underlying causes of our challenges and explore innovative approaches to fostering well-being.
By integrating various therapeutic modalities, such as talk therapy, mindfulness practices, somatic techniques, expressive arts, and more, holistic group therapy provides a rich and diverse toolkit for personal growth. It allows us to tap into our innate strengths, develop self-awareness, and unlock our potential for transformation.
In addition to addressing individual concerns, holistic group therapy emphasizes the power of connection and community. By sharing our experiences with others who may be facing similar struggles, we find solace, validation, and a sense of belonging. This collective support acts as a catalyst for healing, fostering resilience and offering new perspectives on our own journeys.
My website is dedicated to providing a wealth of information and resources on holistic group therapy and workshops.  I invite you to explore the offerings, reach out to me to connect with like-minded individuals, and embark on a path of holistic healing and personal growth. Together, let us embrace the interconnectedness of our beings and embark on a journey towards wholeness, well-being, and profound transformation.
Deep Dive Book Group
Learning together, in a sacred space filled with intention, allows us the opportunity to dive deep into discussion, community, and understanding.  I intend for this Deep Dive Book Group to be a safe intellectual space that adds value to your life. I will be covering various books that I find important and relevant.  
Books are an incredibly powerful tool to aid in learning and healing. A deep dive book group is not a psychotherapy group, but it is a sacred space for curious minds to come together to learn, discuss, respect and learn to stand under new intellectual and holistic material.  
UPCOMING DEEP DIVES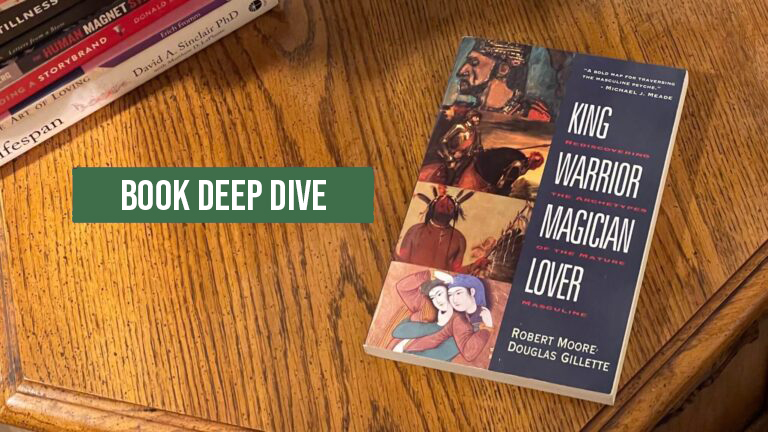 King, Warrior, Magician, Lover
I am taking signups for a deep dive into the book  "King, Warrior, Magician, Lover" by Gillette and Moore.  This book gets into the four primary masculine archetypes, as well as the boy archetypes and bi-polar shadow archetypes for each.  This book has been incredibly helpful for men struggling to find what good masculine modeling looks like to create a foundation rooted in health rather than hurt, and women who are interested in understanding the men in their lives or their own masculine principle and archetypes better. 
Where: Online
When: Tuesdays in August, 7:15-8:15pm
Cost: $100 / 4 meetings (Zelle/Venmo)
Connection process group
This group is an environment to gain support, learn to deal with relational issues, and explore "who you are" within relationships. By coming together with a group of people, you will have the opportunity to both engage others as well as gain greater insight into your thoughts, feelings and needs.
Group Goals:
To support each participant to express their widest range of feelings and thoughts, and to explore their emotional experience with people inside and outside the group
To actively engage problems, concerns and challenges that motivate group participation
To put feelings into words, not actions, and express them skillfully to group members
To receive and give feedback appropriately
To enhance each participant's capacity to express empathy while honoring our own needs and experience
When:  TBD

Where: In Person

Cost: $50 / Session
For consideration, fill out the contact form to schedule a connection call with David.
Below are a set of guidelines to ensure that your experiences within the group will be positive, rich and beneficial.
"Anything that you resent and strongly react to in another is also in you."
-Eckhart Tolle 
Mindfulness & meditation Summer hiking wisdom fellowship
Come join me for an informal hiking/walking meditation and experiential evening hike in Griffith Park.  Part Wisdom Circle, part meditation class, experience fellowship, grounding, and healing under the evening sky as it changes from sunset to night. These intentional gatherings bring together individuals who are committed to deepening their understanding of themselves and the world around them.
This event is open to all but requires pre-registration.  Hikes are moderate+ and last approximately 2 hours + breaks.
Within the safe and supportive space of a Wisdom Circle, participants engage in open and meaningful conversations, sharing their insights, experiences, and reflections. By honoring each person's unique wisdom and perspectives, these groups foster a sense of community, empathy, and connection.
 Practicing informal and formal meditation while hiking and walking in a group setting increases our capacity to handle stress, anxiety, and depression while supporting our innate ability to access a higher level of creativity, compassion, and resilience.
Wisdom Circles encourage active listening, respectful dialogue, and the exploration of diverse perspectives, leading to personal growth, expanded awareness, and the discovery of profound insights.
When: Every Other Thursday @ 7-9 pm (approx) (Summer)

Where: In Person at Griffith Park

Suggested Donation: $25
Message me for more information and to reserve a spot.
Leaderless Process group for therapists
When:TBD
Where: In person (location TBD)
Cost: Free
Fill out the contact form for more information!